Spanish Class Game, Agarra la Rana!
We've been playing "Agarra la Rana" to review vocabulary in our Spanish classes! Check out how to play and find the link to a free printable of Frog Points to use with your classes!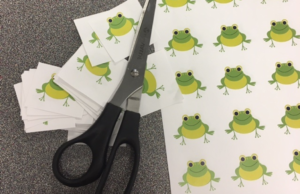 Agarra La Rana is a fun, go to Spanish class game that takes very little set up!
It's a simple review game that we play to review vocabulary before a test or quiz. And it's super easy!
We call it "Agarra la Rana" because I have a stuffed frog that we decided to use for the game. 🙂 You don't have to use a stuffed frog- you could also use a bell (that's what we used until I found a cute frog). If you have a favorite animal, substitute any other stuffed animal in and call it "Agarra el/la ____" instead!
I've created a free download for you, (found here in my TpT store) of frog "points" if you want to play & decide to stick with the frog theme.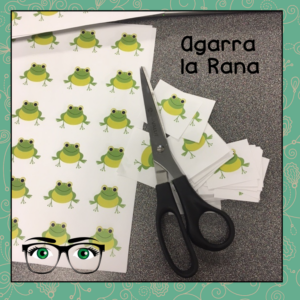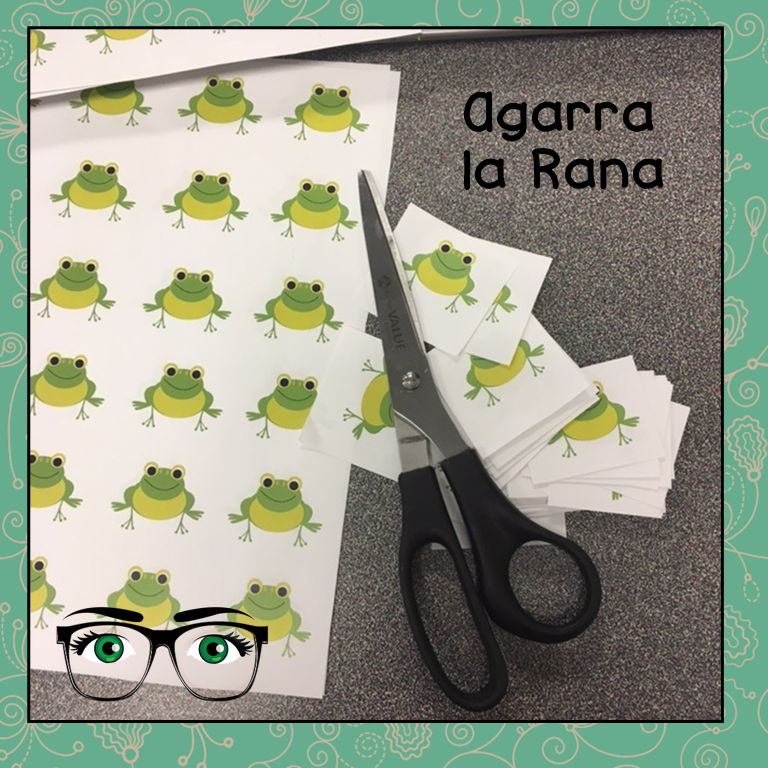 Here's what my classroom set up usually looks like: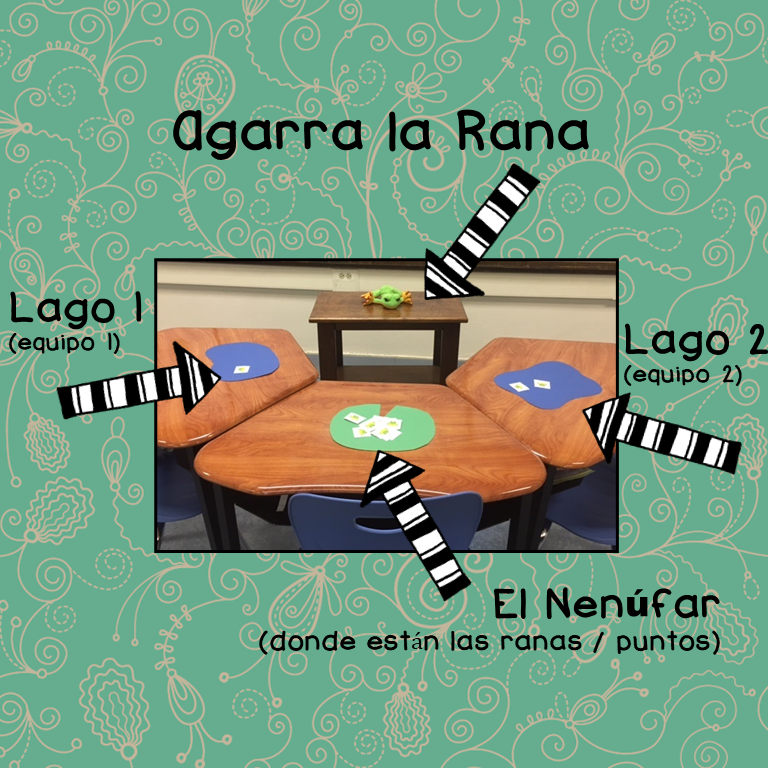 The teacher sets up a table/desk in the front of the classroom with the stuffed animal. Have a designated desk where you place a "lily pad of frogs" (points) and two lakes (one for each team).
How to play:
Split your class into 2 teams.
Decide which student from each team will face off against each other ("Voluntarios o victimas" is what I like to say! ;).
One person from each team comes to the front of the class to face off. The Rana is on a table at equal distance between each player.
The teacher asks a question & the first player to grab the Rana AND give the correct answer wins a point for their team!
The paper frogs represent points. The player that wins grabs a paper frog from the lily pad to hop into their team's lake.
At the end of the game, the teams count up the points to see which team won.
That's it! It's a quick, easy game to set up and is a fun way to review before a test or quiz!
Please let me know in the comments below if you decide to play this game with your students too!
Enjoy!
https://thestressfreespanishteacher.com/wp-content/uploads/2017/03/Slide1.png
768
768
admin
https://thestressfreespanishteacher.com/wp-content/uploads/2018/08/Eyes-and-Glasses-300x149.png
admin
2017-03-19 19:53:16
2021-01-07 07:59:54
Spanish Class Game, Agarra la Rana!