Dear Teacher Friends,
Some of you may have noticed the changes to my logo and store name over the past several months. 🙂 I wanted to give you an update and a sneak peak into what's to come.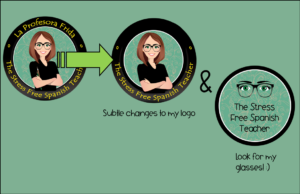 "LaProfesoraFrida" will be "The Stress Free Spanish Teacher."
As I continue to grow as a teacher and curriculum author, I realized a desire to change my store name to more accurately reflect the driving force behind my shop: Wanting to help teachers be LESS STRESSED. My main goal in writing lessons is to help teachers RECLAIM THEIR TIME.
I have been working with a wonderful clip artist to help me make the transition of changing my store name.
Nothing about my shop will change, I'm still the same author and teacher who you can rely on for engaging resources! The "LaProfesoraFrida" is still attached to my store name for the moment, as I don't want to make an abrupt change that would confuse people. I want teachers to get used to searching "The Stress Free Spanish Teacher" in the TpT search box (instead of "LaProfesoraFrida").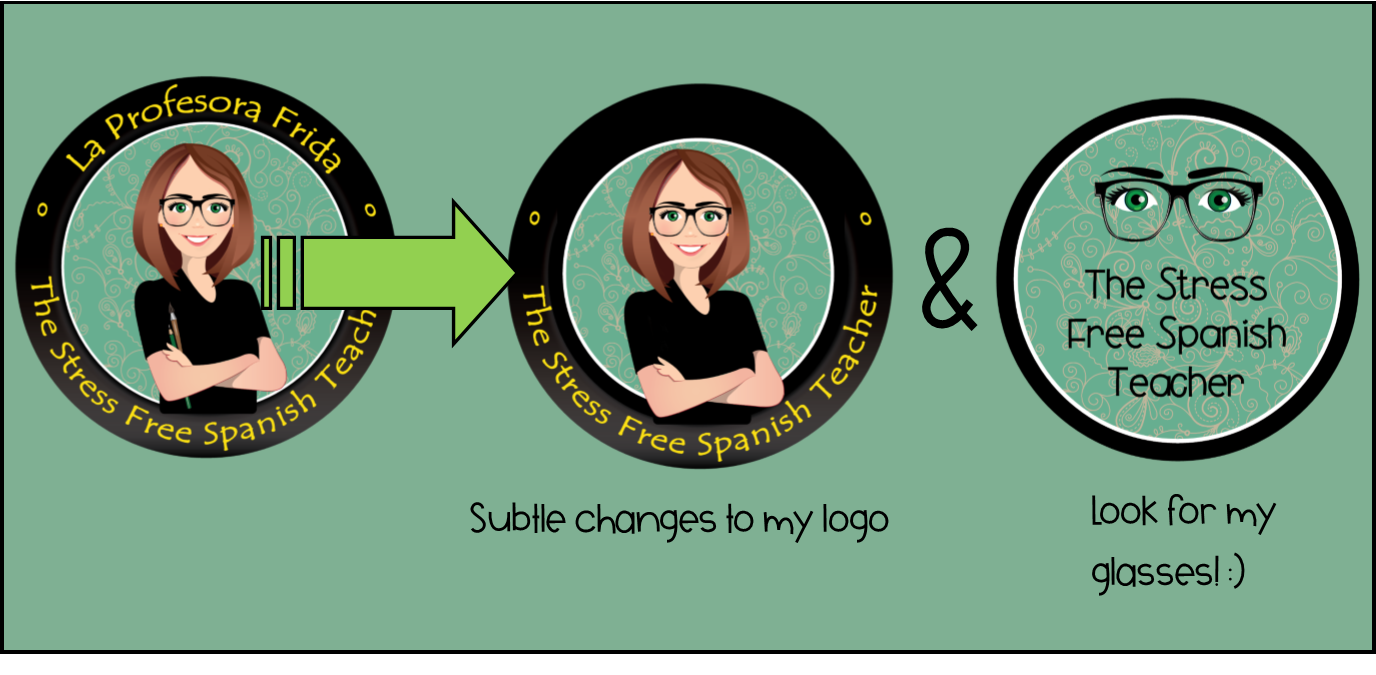 I will be having a Rebranding Celebration beginning in December or January full of giveaways & freebies! I hope you will join me to celebrate!
THANK YOU for your continued support! I appreciate all of you!
Don't forget that you can stay up to date by becoming an email subscriber (which gives you access to the Free Resource Library!)!
~Sarah, The Stress Free Spanish Teacher
http://thestressfreespanishteacher.com/wp-content/uploads/2017/11/Rebranding-Image.png
704
1088
admin
http://thestressfreespanishteacher.com//wp-content/uploads/2017/07/La-Profesora-Frida-Logo.png
admin
2017-11-29 13:31:30
2017-11-29 15:24:16
The Journey Continues, Name Change for LaProfesoraFrida!