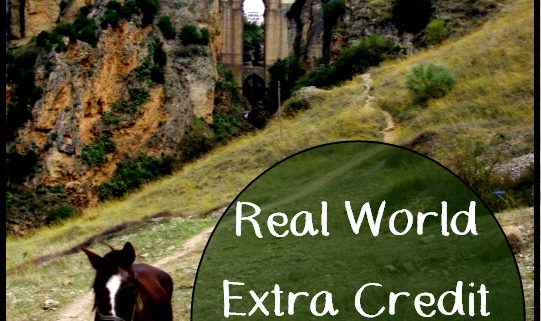 Guest Blogger: Srta Elizabeth
I wonder if there's a way to adapt this new Pokemon Go game for the classroom? It'd be a great way to practice directional vocabulary. While playing Jenga with family, It'd be cool if I wrote questions in Spanish on the blocks and students answer them as they pull them out. Student interaction is always higher when they are having fun. My friends call it "teacher brain". They are always telling me: "You haven't even finished student teaching yet and you are always thinking about your classroom and students." What can I say? Great teachers minds are always thinking of creative ways to introduce students to the curriculum or get them excited about learning. It's our job!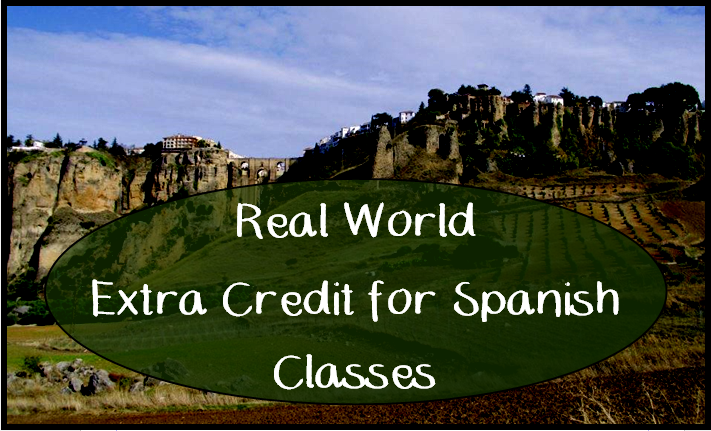 (Click on the article title to read more.)

The Idea
A recent "teacher brain moment" came to me when I spent the day in Baltimore, Maryland. Little did I know that the area had such a large Hispanic population. It seemed like every time I turned the corner I saw Spanish on signs and buildings. A law practice said "Abogado" and "Consulta Gratis" next to their English equivalents, State Farm had a sign in the window that read "Se habla Español" and a corner market sold "Frutas Frescas". Being surrounded by Spanish got me thinking: What if I had students snap pictures when they find Spanish in the community either as regular assignment or a fun way to earn some extra credit? I really wish I thought to take pictures of these places while I was walking around the city, but this idea occurred to me as I was stuck in traffic in my four-hour drive home. Oh well, next time for sure!
So often as a future Spanish teacher and current peer tutor I hear: Why do I have to learn Spanish? I'm never going to use Spanish when I have a real job in the real world. Or even Spanish is only spoken in Mexico and Spain. This is America; we speak English, not Spanish. I just want to pass the class and move on with my life. What do I have to do to get an "A"? Every since I starting taking Spanish classes in eighth grade I fell  in love with  the language and everything about it: the food, the way of life, the linguistic differences among the many Spanish-Speaking countries just to name a few. Spanish and teaching the language to others is my passion. Although at times it may be hard I know in my heart it is what I am meant to do. Learning a language in the classroom is fantastic, but taking that knowledge and using it in the real world is one of the greatest rewards in the entire world. Language opens doors to new experiences and opportunities. With the knowledge of another language students can travel the world, learn new things and make new friends. Learning has the potential to come alive!  As a result, I am always thinking of ways to get my students excited about language learning! One way to do that is to help them realize that they are able to use their skills acquired in the classroom right here at home. Spanish is not just a classroom subject; it is a way for students to communicate with others.  My hope is that this assignment will open students' eyes to how useful and prevalent Spanish is to their everyday lives and keep that thirst for knowledge strong.  
How It Would Work
There are so many ways to incorporate this idea into the classroom. This idea is still a work in progress, but right now I'm leaning towards offering this as a fun community connections extra credit opportunity. Students could earn one point of extra credit per find if they take a selfie with their find and include a caption that translates it into English and says where there found it. The selfie aspect would discourage taking images from the Internet and claiming it as their own as well as students sharing photos because they have to be in the picture to receive the credit. Students love social media, so I'm thinking of displaying them on an Instagram themed bulletin board and having students write their captions using hashtags and maybe @place as if they are tagging that location in their Instagram "post".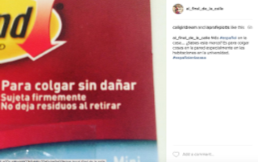 And this doesn't have to be limited to only signs and buildings! The purpose of this activity is to open students' eyes and minds to how prevalent Spanish is in today's global society.  Receipts may have the store's return policy in Spanish on the back, household objects can have warnings or other information listed in Spanish, brochures are often bilingual. Spanish is everywhere! Students just have to know where to look. Students can bring in other examples, provided that they have the original. The same Instagram guidelines that were used for the building selfie would be used in this case as well, but maybe this time they include a hashtag of the product name that they spotted Spanish on. If the español en nuestra comunidad idea is extended to include all the places we can find Spanish I may have to limit the number of extra credit points students can earn per term or tell them that in order to earn one extra credit point they must bring in two examples because my guess is that my bulletin board will fill up pretty quickly.
Taking it a Step Further
I even created an Instagram account for my "Spanish in the community" finds that I may allow students to follow as an example as to the kind of places and they can find Spanish in their everyday lives. I can't wait to begin this español scavenger hunt! If you look hard enough you can find Spanish all around you! Where will you and your students find it?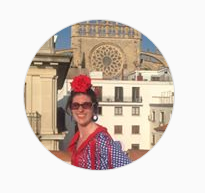 Follow Srta Elizbeth on Instagram!  
http://thestressfreespanishteacher.com/wp-content/uploads/2017/07/Real-World-Extra-Credit-for-Spanish-Students.png
720
541
admin
http://thestressfreespanishteacher.com/wp-content/uploads/2018/08/Eyes-and-Glasses-300x149.png
admin
2016-08-22 14:42:50
2020-06-10 10:09:53
Spanish Extra Credit in the Real World, guest post