Grin and Grab it Day 3-22-2015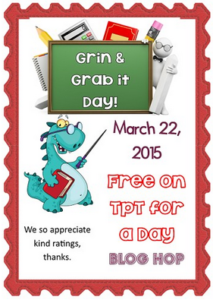 This post is about Grin and Grab it Day 3-22-2015. Several sellers are participating, and we hope you find this to be a good opportunity. If you have read this blog before, you will know Grin and Grab it Day is when we make some usually priced Teachers Pay Teachers products free for the day. We do not all live in the same time zone, so just check and see if the items are free, and"grab" them if they are. Don't wait! Of course, we so appreciate kind feedback if you like a product. This post will also point out some always free items, just in case you weren't aware of them.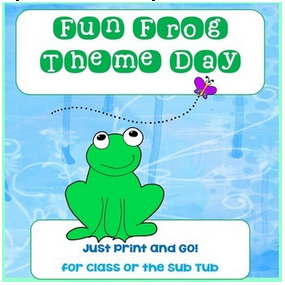 Fun Frog Theme Day: If you think you will need a substitute this spring, or you would just like to have an entire day that is just "print and go," this frog theme day would be perfect. It could be used anytime, really. Grab it and add it to your sub binder, or use it yourself in between units or after testing week.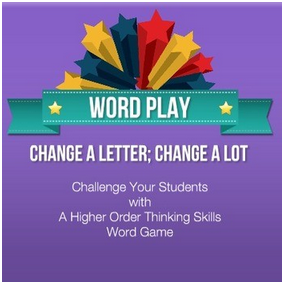 Word Play Higher Order Thinking Skills Activity: Change a letter, change a lot! Students will find the word that matches each definition by replacing only one letter in the previous word. Fun and challenging!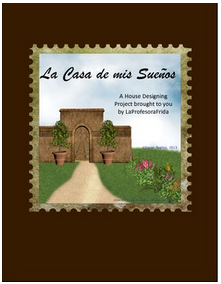 La Casa Dream House: How about a dream house project for your Spanish students? Have your students design their dream house in descriptive detail! There are TWO rubrics included in this packet to help your students practice their writing skills. One is for a "Dream House" and the other is for "Mi Casa Nueva."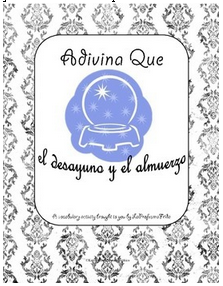 Breakfast, Lunch, Desayuno, Almuerzo Vocabulary Practice, Cloze:
"Cloze" sentences give clues to breakfast and lunch vocabulary words in Spanish
. Students use their problem solving skills to decide which vocabulary word from the list makes sense in each sentence. Practice for your next meal in a Spanish restaurant!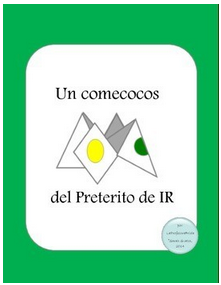 Cootie Catcher Fortune Teller Comecocos IR in the PRETERIT:
A "comecocos" is also called a "fortune teller" and a "cootie catcher." The instructions on how to fold the paper are included
in this packet
.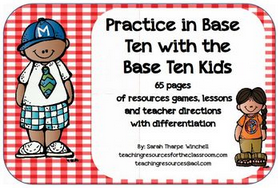 Practice in Base Ten with the Base Ten Kids: This 65 page unit supports learning Numbers and Operations in Base Ten. There are matching games for place value and math thinking sheets. Worth your time to download and enjoy in your classroom!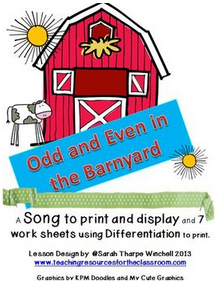 Odd and Even Numbers in the Barnyard Song and Printables: You are getting a fun odd and even song ready to print and display in your class. The children love it and its helps them to remember the odd and even numbers. You are also getting 7 printables in black and white with numbers to sort for odd and even.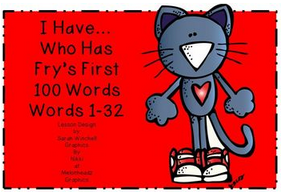 Similar to Pete the Cat I Have Who Has Game with Fry's First 100 Words: Grab your I Have Who Has game using the Fry's First 100 Words. There are 24 cards in this set.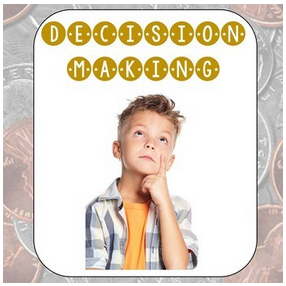 Decision Making Grade 4 Personal, Family, School, Community: Here is a product usually priced $4 for fourth grade about decision making. I made this thinking about the fact children are not always taught how to decisions are made. See a free similar product, a decision making freebie, at this link.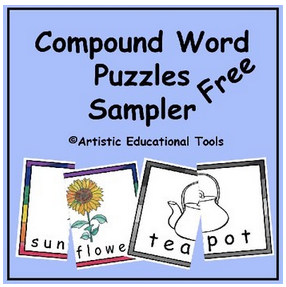 The following products are always free by Gramma Elliott's Educational Tools. Compound Word Puzzles Free Sampler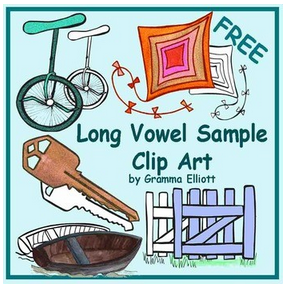 Long Vowel Sample Clip Art, always free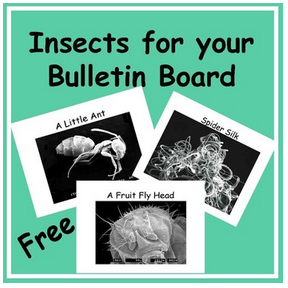 And, finally, another always free product, Insects for Your Bulletin Board! This would certainly capture the interest of students.
We hope you like our Grin and Grab it Day products!
Thank you so much,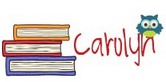 http://thestressfreespanishteacher.com/wp-content/uploads/2018/08/Eyes-and-Glasses-300x149.png
0
0
admin
http://thestressfreespanishteacher.com/wp-content/uploads/2018/08/Eyes-and-Glasses-300x149.png
admin
2015-03-22 08:41:00
2015-03-22 08:41:00
Grin & Grab it Day! 3-22-2015, FREE SPANISH LESSONS today only! :D